On Thursday, October 28th, GroupSense's CEO, Kurtis Minder, spoke at Convent's 4th Annual Cybersecurity Conference. Kurtis spoke to Andreas Horchler, Founder & Managing Partner of podcon.de, about his experiences as a Ransomware Negotiator and how to negotiate with ransomware hackers.
It was a captivating Q&A that discussed how GroupSense stepped into the business of ransomware negotiating, what some of the latest trends in ransomware are and how you should protect your organization from threat actors.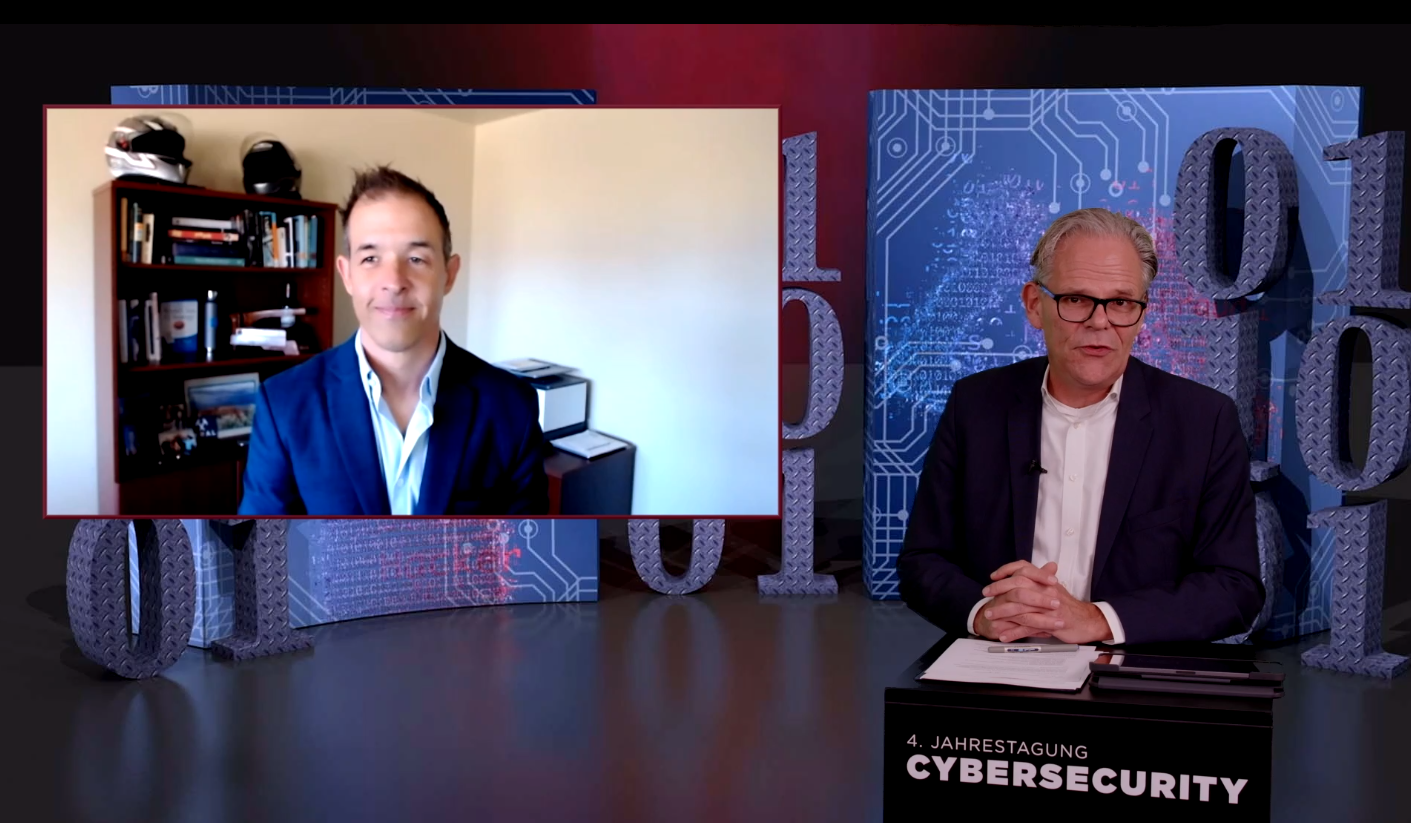 About the Conference:
For the fourth time, Convent, in cooperation with Zeitverlag, hosted their annual cyber security conference. In the course of the ever-increasing professionalization of cybercrime, protection against cyber attacks is in focus worldwide. The annual cyber security conference offered an excellent forum with helpful answers to outline the immensely high damage potential for business, politics and science to name the risk scenarios and to identify solutions.
Ransomware, malware, "cybercrime as a service", botnets, cryptojacking, darknet – criminals are using new technologies to carry out cyber attacks against individuals, businesses or even governments. The criminals act across borders, they cause serious damage and represent a real threat – almost anyone can become a victim of a cyber attack. Cybercriminals are becoming more and more agile and are using new technologies for their own purposes. The damage is immense when hospitals or city administrations are hacked – it is not uncommon for large sums of ransom to be paid.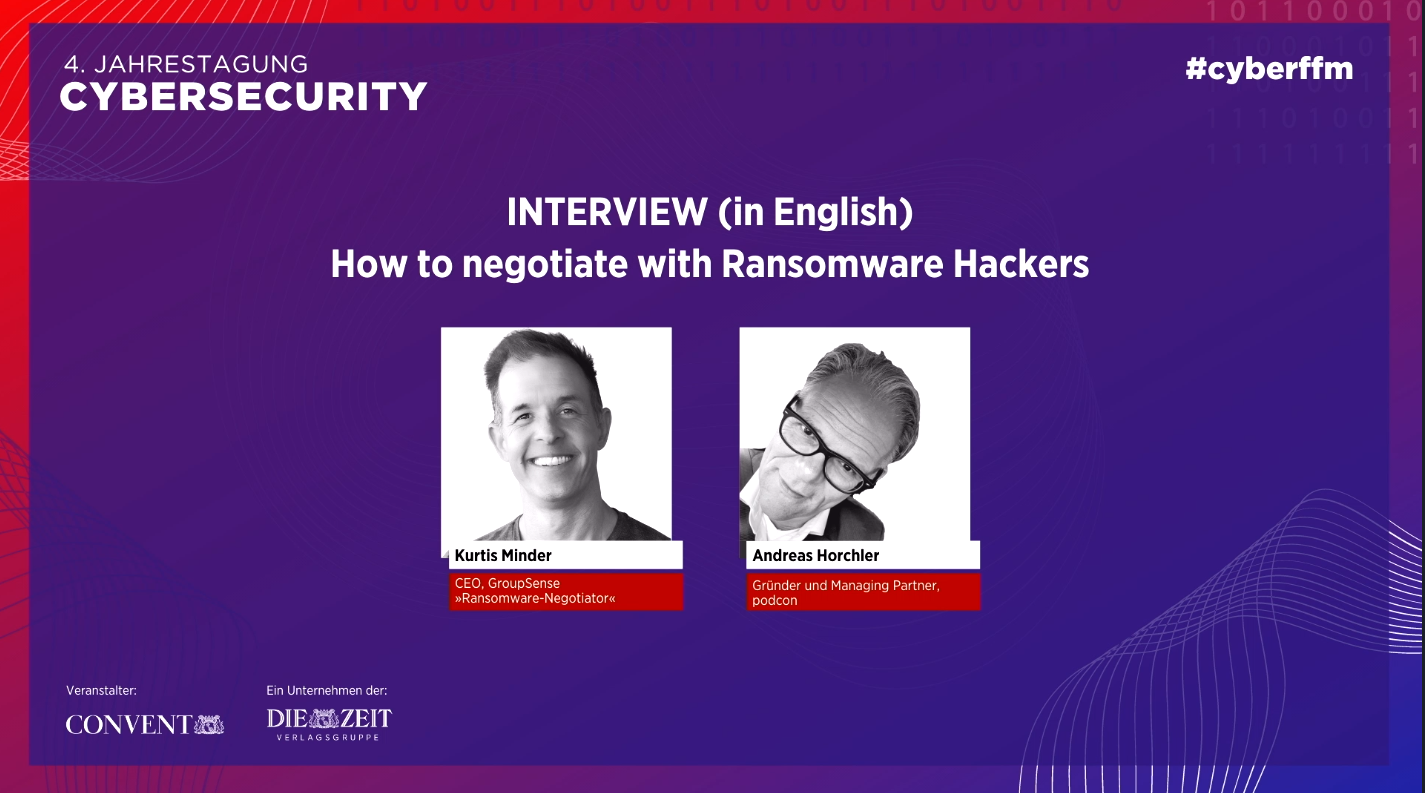 Protect Yourself From Ransomware
GroupSense does some of the largest negotiations for ransomware. Ransomware is a quick and easy path to revenue for criminals. Unfortunately, ransomware isn't always the first play in a criminal's playbook. They usually have been in your network for a while and deploy ransomware after they've accessed all your data. GroupSense's team of experienced negotiators developed a brief sheet of cyber security tips to help reduce your risk.
---
About Kurtis Minder:

Kurtis Minder is the CEO and co-founder of GroupSense, a leading provider in Digital Risk solutions. Kurtis built a robust cyber reconnaissance operation protecting some of the largest enterprises and government organizations. Kurtis has been the lead negotiator at GroupSense for ransomware response cases. He has successfully navigated and negotiated some of the largest ransomware, breach, and data extortion cases world-wide. With over 20 years in the information security industry, Kurtis brings a unique blend of technical, sales and executive acumen.