⁠Join Bace Cybersecurity Institute for a webinar on Cryptocurrency and Security. Bryce Webster-Jacobsen, Director of Intelligence Operations at GroupSense, will join David Rosenthal, formerly at Sun Microsystems and Nvidia, to discuss the reality of cryptocurrencies on Wednesday, February 16th, 2022 at 11am PT / 2pm ET⁠. Learn about the event >
About the Cryptocurrency and Security Webinar
Cryptocurrencies promise secure efficient anonymous monetary transactions. Do they actually fulfill these promises? What about their use in ransomware? Is it really easy to acquire cryptocurrencies to pay a ransomware ransom? What are the social and environmental effects of cryptocurrencies?
---
About Bace Cybersecurity Institute
The Bace Cybersecurity Institute was founded as an outgrowth of an industry initiative spearheaded by the late Rebecca (Becky) Bace. The "Critters" group brought together a carefully curated group of cybersecurity and business executives to take a closer look at the changes necessary to create a more secure cyber world. Over the years, the founding "Critters" members invited additional members to help expand our perspective and extend our reach. With the passing of Becky, we have launched the Bace Cybersecurity Institute to honor Becky's memory and contribution to the cybersecurity industry and to continue the good work she launched with the Critters initiative. Visit their website: https://www.bacesecurity.org/
---
About Bryce
Webster-Jacobsen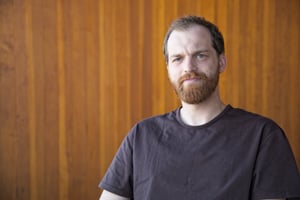 Bryce is the Director of Intelligence Operations at GroupSense, a leading provider in Digital Risk solutions. Bryce leads the day-to-day intelligence activities of GroupSense's Analyst and Research teams producing finished, tailored intelligence for our diverse clients.

Prior to GroupSense, Bryce worked in strategic international education initiatives while pursuing OSINT training and investigations, primarily focused on studying extremist movements, as a passion project.