On January 27th, Kurtis Minder, CEO of GroupSense, will join Defendify's Cyber Crystal Ball panel to reflect on 2021. IT professionals and organizations were dealt some difficult cards, and "the cards don't lie, Honey". You don't have to be psychic to predict more of the same coming in 2022.
Join Defendify to learn lessons from this past year and how can you use this wisdom to improve your cybersecurity program in 2022.
On the webinar you will learn:
The growth and evolution of ransomware attacks in 2021 from a ransomware negotiator
Third-party risk, supply chain vulnerabilities, and cybersecurity insurance market hardening
Closing the talent gap and educating the next generation of cyber defenders
The convergence of physical and digital security systems
Channeling where to focus your research on new solutions in the vendor channel
Panel of cyber experts include:
Lori Sussman, Professor, University of Southern Maine
Kurtis Minder, CEO, GroupSense
Antoinette King, Founder, Credo Cyber Consulting
Plus a mystery 4th guest!
---
About Kurtis Minder: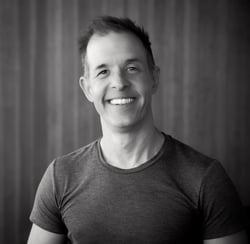 Kurtis Minder is the CEO and co-founder of GroupSense, a leading provider in Digital Risk solutions. Kurtis built a robust cyber reconnaissance operation protecting some of the largest enterprises and government organizations. Kurtis has been the lead negotiator at GroupSense for ransomware response cases. He has successfully navigated and negotiated some of the largest ransomware, breach, and data extortion cases world-wide. With over 20 years in the information security industry, Kurtis brings a unique blend of technical, sales and executive acumen.
---
About Defendify:
Defendify is an award-winning, all-in-one cybersecurity SaaS platform designed specifically for organizations without security teams.

With Defendify, users can easily navigate the complex cybersecurity landscape to defend their entire organization against the evolving threats.

It's time to shift the perspective away from a single layer of basic technology, and toward multiple layers of protection that include:
Assessments & Testing: Identify critical data security weaknesses and get ongoing recommendations for improvement based on leading cybersecurity frameworks.
Policies & Training: Regularly educate all employees on how to detect and handle cyber threats.
Detection & Response: Keep aware and ahead of cybersecurity threats and incidents with active monitoring, detection, containment, and response.
Defendify is Flexible... Scalable... Powerful.