The GroupSense team is preparing for the inevitable increase in attacks during the holiday season along with the threat actors perpetrating the attacks. This year, CEO Kurtis Minder spoke with Politico's John Sakellariadis about threat actors playing the Grinch in the Politico cybersecurity newsletter.
---
HOLIDAY FEAR — The old hands of the cybersecurity world have two thoughts when they see holiday cards pop up at the local CVS: Santa is coming — and so are the hackers.
That's because some of the most notable hacks in the history of the industry — from the Aurora attacks on Google in 2009 to the more recent Log4J and SolarWinds incidents — have played out in the roughly month-long period between Thanksgiving and New Years.
Those experiences have many cyber experts anticipating a roller coaster 37 days between now and 2023, even as they hold out hope the past doesn't turn out to be prologue.
And while many have gotten better at managing expectations around the holidays, it's never easy to put out fires when you're supposed to be cozying up next to them.
A common theme — "Oh my. So. Many. Stories," wrote Kurtis Minder, CEO of security firm GroupSense and the firm's de facto ransomware negotiator, when asked for his best (worst?) holiday "war story."
Minder, who said he no longer leaves home without everything he needs to handle a negotiation, spent last Christmas dealing with a ransomware incident at a large European manufacturer.
The time difference "was less than convenient" for him and his team, he noted laconically.
---
To read the rest of the newsletter, visit the website here.
About Kurtis Minder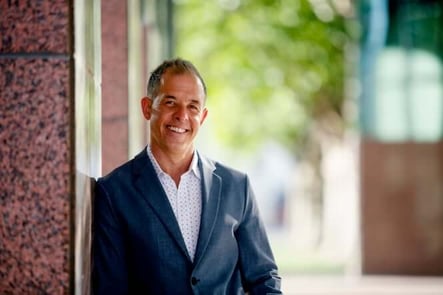 Kurtis Minder is the CEO and co-founder of GroupSense, a leading provider in Digital Risk solutions. Kurtis built a robust cyber reconnaissance operation protecting some of the largest enterprises and government organizations.
Kurtis has been the lead negotiator at GroupSense for ransomware response cases. He has successfully navigated and negotiated some of the largest ransomware, breach, and data extortion cases world-wide.
With over 20 years in the information security industry, Kurtis brings a unique blend of technical, sales and executive acumen.