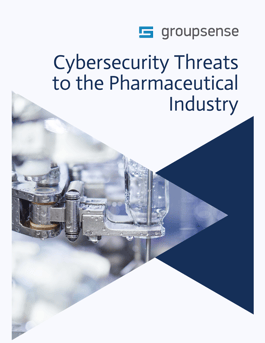 Cyber criminals are looking for ways to steal pharmaceutical intellectual property. Third party cyber risk and insider threat are two ways that threat actors can infiltrate pharma companies to cause damage. In our report, you will:
Download our report to:
Understand the pharma cyber landscape
Learn about mitigating insider threat
Understand the risks of third-party attacks
See the impacts of continuous monitoring
Receive recommended mitigations for top threats
---
Want relevant threat intelligence?
GroupSense Digital Risk Protection Solution gets you relevant, actionable threat intelligence for your organization.
The intelligence space is filled with search tools, feeds, reports, and briefings. While interesting, few of these are easily actioned, leaving you overwhelmed with data and unable to use intelligence to reduce risk. GroupSense offers a risk-driven approach that aligns your intelligence program to your unique risk profile and delivers actionable and relevant intelligence with recommendations for risk mitigation.
Learn more about Digital Risk Protection Services >
---