Local elections are an essential part of our democratic process. Smaller offices typically have a much larger impact on constituents' day-to-day lives, but what happens when those candidates don't feel safe enough to run? Recently, Bloomberg City Lab wrote about the hostility directed at candidates in local elections rising over the last couple of years. GroupSense Director of Intelligence Operations, Bryce Webster-Jacobsen, was featured in the article, commenting on threats to candidates in cyber space.
In the article, the author gets perspectives from candidates on the campaign trail, cybersecurity experts like Bryce, law enforcement, and civil rights advocates about the increasing threats of violence driven by right-wing mis and disinformation campaigns. Bryce commented on the enlarged threat landscape caused by far right-wing candidates seeking positions on school boards and other hyper-local offices, online harassment taking place on Telegram and Discord, and the explosion of false voter claims that are plaguing the country. To read more about the threats our elections and candidates face, read the full article here.
About Bryce Webster-Jacobsen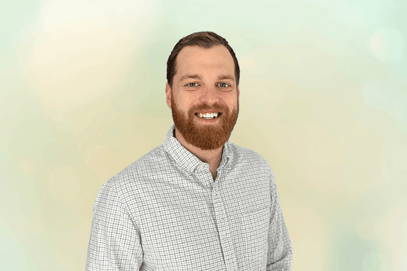 Bryce is the Director of Intelligence Operations at GroupSense, a leading provider in Digital Risk solutions. Bryce leads the day-to-day intelligence activities of GroupSense's Analyst and Research teams producing finished, tailored intelligence for our diverse clients.
Prior to GroupSense, Bryce worked in strategic international education initiatives while pursuing OSINT training and investigations, primarily focused on studying extremist movements, as a passion project.
About GroupSense
GroupSense is a digital risk protection services company that delivers customer-specific intelligence that dramatically improves enterprise cybersecurity and fraud-management operations.

Unlike generic cyber-intelligence vendors, GroupSense uses a combination of automated and human reconnaissance to create finished intelligence that maps to each customer's specific digital business footprint and risk profile.

This enables customers to immediately use GroupSense's intelligence to reduce enterprise risk, without requiring any additional processing or management by overstretched security and fraud-prevention teams.

GroupSense is based in Arlington, Va., with a growing customer base that includes large enterprises, state and municipal governments, law enforcement agencies and more.