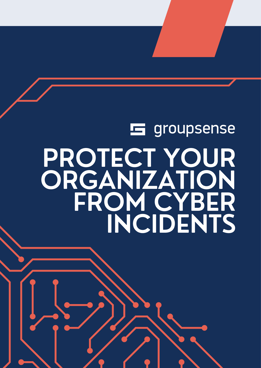 Cybercriminals are opportunistic by nature. Repeatable methods like ransomware and business email compromise (BEC) attacks are a quick and easy way for criminals to make money. Fortunately, there are steps your organization can take to prevent these attacks from happening that focus on simple, proactive methods of cybersecurity. Download our guide to get actionable advice today.
GroupSense's Tips include:
Patch your systems
Implement a password policy
Use a password manager
Enable multi-factor authentication everywhere possible
Download the guide to get all of GroupSense's tips to protect your organization.
---
Want relevant threat intelligence?
GroupSense Digital Risk Protection Solution gets you relevant, actionable threat intelligence for your organization.
The intelligence space is filled with search tools, feeds, reports, and briefings. While interesting, few of these are easily actioned, leaving you overwhelmed with data and unable to use intelligence to reduce risk. GroupSense offers a risk-driven approach that aligns your intelligence program to your unique risk profile and delivers actionable and relevant intelligence with recommendations for risk mitigation.
Learn more about Digital Risk Protection >
---
Are You Ransomware Ready?
GroupSense has been on the front lines with small and large organizations alike, performing ransomware negotiations or assisting with their recovery from a ransomware attack.
Our R3S solution is focused on making sure your organization is prepared for a ransomware attack and, if need be, can respond quickly and decisively.
With GroupSense's Ransomware Response Readiness Solution (R3S) you get:
24/7 on-call incident support
Crypto settlements
Ransomware strategy and playbook