Ransomware gangs have increasingly focused their attacks on the K-12 education sector, even though most school districts do not pay the ransom. But how long will that last? GroupSense CEO Kurtis Minder was featured in a recent TechTarget article exploring the trend of ransomware attacks on education institutions.
Author Alexis Zacharakos interviewed industry researchers and experts to better understand why threat actors are pursuing organizations that have a low probability of paying them after an attack. Through her interviews, the author finds that schools make easy targets for phishing and credential stuffing because of the small investment made into their systems.
"For the education sector, the numbers indicate that refusing to pay ransoms does not discourage further attacks. K-12 schools are still stricken with many risk factors. Until security postures are greatly improved, experts say, threat actors will continue to disrupt learning and steal personal data with the same tactics.

"There's no incentive for threat actors to change their behavior -- they're making money off of it," said Minder. "There's no negative consequences for them, and enough people are paying ransom that it's worth their time. It's going to continue.""
Read the full article on TechTarget to learn more about threat actors targeting the education system here.
About Kurtis Minder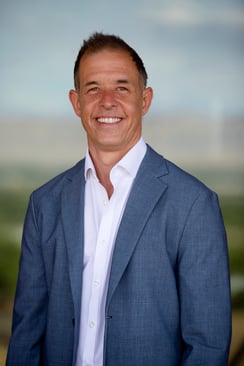 Kurtis Minder is the CEO and co-founder of GroupSense, a leading provider in Digital Risk solutions. Kurtis built a robust cyber reconnaissance operation protecting some of the largest enterprises and government organizations.
Kurtis has been the lead negotiator at GroupSense for ransomware response cases. He has successfully navigated and negotiated some of the largest ransomware, breach, and data extortion cases world-wide.
With over 20 years in the information security industry, Kurtis brings a unique blend of technical, sales and executive acumen.