This week, GroupSense CEO Kurtis Minder was featured on the first episode of the "When Leaders Talk" podcast. The new podcast focuses on success stories, failures, and what is needed to be a good leader. Host Stefano Calvetti pulls on his years in the Italian navy to get down to what makes certain leaders impactful.
During the episode, Stefano and Kurtis talk about how Kurtis and the co-founders built GroupSense's culture from the ground up. Through mistakes along the way, getting vulnerable with the team, and learning from blunders, GroupSense is building a collaborative culture.
Through their conversation, they identify some of the ways that Kurtis transitioned from being a daily manager to being a leader, including:
Making time to fulfill personal interests
Being vulnerable with your team
Cultivating self-awareness by constantly seeking the "why" in each decision
You can check out the full episode here on your favorite podcast platform.
About When Leaders Talk
When Leaders Talk is a podcast on leadership and, most importantly, leaders. They will share their stories, successes, failures, and more. It's an insight into what is needed to be a successful leader - a master of the sea - in every context: From an enterprise to a small team, to the personal level.
About Kurtis Minder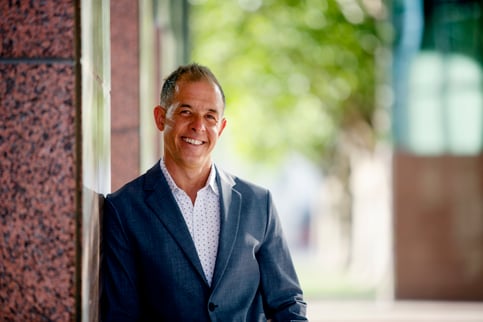 Kurtis Minder is the CEO and co-founder of GroupSense, a leading provider in Digital Risk solutions. Kurtis built a robust cyber reconnaissance operation protecting some of the largest enterprises and government organizations.
Kurtis has been the lead negotiator at GroupSense for ransomware response cases. He has successfully navigated and negotiated some of the largest ransomware, breach, and data extortion cases world-wide.
With over 20 years in the information security industry, Kurtis brings a unique blend of technical, sales and executive acumen.