Ransomware attacks have increased significantly over the past year. On Tuesday, February 22nd, join Jeremy Rasmussen, Chief Technology Officer at Abacode, and renowned ransomware negotiator and CEO of GroupSense, Kurtis Minder, to get behind the scenes exclusive access and insight into what happens after a ransomware attack.
By attending this webinar, you'll learn:
How ransomware attacks happen
The most used attack vectors threat actors are using to gain control
What cryptocurrency is and why it's used for ransomware
What to expect after you have been contacted by a threat actor
Kurtis is in an elite circle of people who have firsthand experience in ransomware negotiations and in ransomware attack prevention. Don't miss your opportunity to ask him anything. You'll walk away with a concrete list of things you should do to stop ransomware and subsequently thwart the need for a ransomware negotiator.
---
About Kurtis Minder: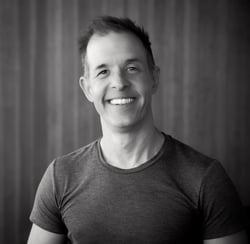 Kurtis Minder is the CEO and co-founder of GroupSense, a leading provider in Digital Risk solutions. Kurtis built a robust cyber reconnaissance operation protecting some of the largest enterprises and government organizations. Kurtis has been the lead negotiator at GroupSense for ransomware response cases. He has successfully navigated and negotiated some of the largest ransomware, breach, and data extortion cases world-wide. With over 20 years in the information security industry, Kurtis brings a unique blend of technical, sales and executive acumen.
---
About Jeremy Rasmussen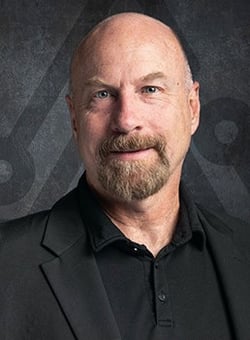 Jeremy Rasmussen is Chief Technology Officer of Abacode, a Tampa, Florida based company providing managed cybersecurity and compliance programs to businesses across all industries. He is also an adjunct professor at the University of South Florida and founder of the USF Whitehatters Computer Security Club (WCSC). Since 2000, he has taught courses in cryptography & network security, ethical hacking, digital forensics & investigations, and mobile & wireless security. For nearly 30 years, he has performed research & development of cyber solutions and built cyber services teams for government and commercial customers. Jeremy is a Certified Information Systems Security Professional and Certified Ethical Hacker. He was named 2017 Tampa Bay Technology Leader of the Year.
---
About Abacode:
Abacode is a next-generation Managed Cybersecurity & Compliance Provider (MCCP). Leveraging a unified platform, Abacode combines leading technologies and professional services to implement holistic, framework-based Cybersecurity & Compliance programs for clients throughout the world. Their unique model enables organizations to make objective and reasoned security investments based on their business needs, budget, and risk tolerance. Visit: www.abacode.com to learn more.