On January 18th, Kurtis Minder, GroupSense CEO, will join AIMA for their APAC Webinar: Cyber security x Ransomware: Squid Games Edition.
About the Event:
Like the players in Squid Game, organizations responding to a ransomware incident must make many ("live-or-die") difficult bet-the-firm decisions often with little reaction time which have long term ramifications and significant impact. There are times when you feel you're stepping on a glass bridge where a wrong step could mean death (of critical stakeholder relationships such as investors, regulators or law enforcement agencies).

Participate in a cyber drill which aims to improve your ability to respond to a high impact security event. The main scenario will be a ransomware attack that involves encryption of data affecting operations and the exfiltration of sensitive data.
The highlights of the drill include:
A simulated security event which will escalate into a crisis level event
Multi-jurisdictional reporting decisions
Negotiation with ransomware attacker
Event Details:
China/HongKong/Singapore 8:30 AM - 10:00 AM
Sydney/Melbourne 11:30 AM - 1:00 PM
Check out the AIMA website to learn more about the event. Click here >
About AIMA
The Alternative Investment Management Association (AIMA) is the global representative of the alternative investment industry, with more than 2,100 corporate members in over 60 countries. AIMA's fund manager members collectively manage more than US$2.5 trillion in assets.

AIMA draws upon the expertise and diversity of its membership to provide leadership in industry initiatives such as advocacy, policy and regulatory engagement, educational programmes and sound practice guides. AIMA works to raise media and public awareness of the value of the industry.

AIMA set up the Alternative Credit Council (ACC) to help firms focused in the private credit and direct lending space. The ACC currently represents 200 members that manage US$450 billion of private credit assets globally.

AIMA is committed to developing skills and education standards and is a co-founder of the Chartered Alternative Investment Analyst designation (CAIA) – the first and only specialised educational standard for alternative investment specialists. AIMA is governed by its Council (Board of Directors).
---
About Kurtis Minder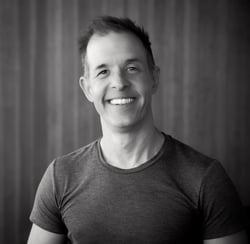 Kurtis Minder is the CEO and co-founder of GroupSense, a leading provider in Digital Risk solutions. Kurtis built a robust cyber reconnaissance operation protecting some of the largest enterprises and government organizations. Kurtis has been the lead negotiator at GroupSense for ransomware response cases. He has successfully navigated and negotiated some of the largest ransomware, breach, and data extortion cases world-wide. With over 20 years in the information security industry, Kurtis brings a unique blend of technical, sales and executive acumen.