GroupSense CEO Kurtis Minder, will join NYLIB as a keynote speaker highlighting his experience in the cyber security space. Afterwards, NYLIB will host a panel discussion focused on cyber security risks facing banks, current trends, and best practices.
John Verry, CISO & Managing Partner of Pivot Point Security, will moderate the panel discussion and address regulatory concerns and appropriate prophylactic and remedial steps to ward off potential intrusions. State and federal regulators – including Justin Herring (Executive Deputy Superintendent Cybersecurity Division, NYSDFS), Jessica Kaemingk (Deputy Regional Director, FDIC), and Jason Kang (National Bank Examiner and Bank Information Technology Specialist, OCC) – will also lend their supervisory perspective.
Event Details
Date: March 31, 2022
Time: 5:30 PM
Venue: St. Cloud Rooftop Bar, 6 Times Square, New York, NY 10036
*Note: This event was originally planned for January 27 but postponed until March 31.
---
About NYLIB:
NYLIB is a New York not-for-profit organization devoted to fostering the prosperity of independent banking and to providing a networking and educational forum for New York and surrounding area community banks. Their members'​ excitement and support underscores the need in the New York City area for a group that focuses on the diverse and unique needs of community financial institutions. Their goal is to bring together industry leaders and managers in our area to help educate, transfer knowledge and meet collective goals through networking and continuing education. NYLIB is different from other organizations in that it focuses on New York community bankers in the metropolitan region, a group that does not currently have a defined and consistent forum to meet and discuss common emerging issues in an ever-evolving industry. This need has never been greater than in today's challenging regulatory environment.
---
About Kurtis Minder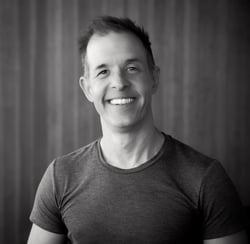 Kurtis Minder is the CEO and co-founder of GroupSense, a leading provider in Digital Risk solutions. Kurtis built a robust cyber reconnaissance operation protecting some of the largest enterprises and government organizations. Kurtis has been the lead negotiator at GroupSense for ransomware response cases. He has successfully navigated and negotiated some of the largest ransomware, breach, and data extortion cases world-wide. With over 20 years in the information security industry, Kurtis brings a unique blend of technical, sales and executive acumen.