This week, GroupSense CEO Kurtis Minder was featured on the Lock and Code podcast. During his episode, "Calling in the Ransomware Negotiator," Kurtis and host David Ruiz discuss the intricacies of ransomware negotiation. "In his experience, Minder has also learned that the current debate over whether companies should pay the ransom has too few options. For a lot of small and medium-sized businesses, the question isn't an ideological one, but an existential one: Pay the ransom or go out of business."
Tune in on your favorite podcast platform to listen to Kurtis discuss how a company decides to engage a ransomware negotiator, what a ransomware negotiator's experience and background consist of, and what the actual work of ransomware negotiation involves. Visit the Lock and Code website here.
About Kurtis Minder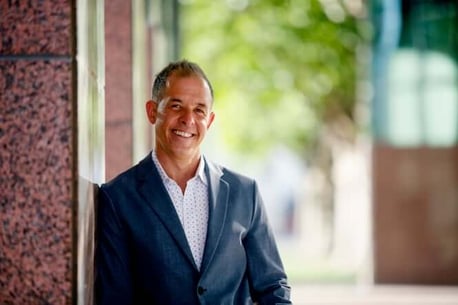 Kurtis Minder is the CEO and co-founder of GroupSense, a leading provider in Digital Risk solutions. Kurtis built a robust cyber reconnaissance operation protecting some of the largest enterprises and government organizations.
Kurtis has been the lead negotiator at GroupSense for ransomware response cases. He has successfully navigated and negotiated some of the largest ransomware, breach, and data extortion cases world-wide.
With over 20 years in the information security industry, Kurtis brings a unique blend of technical, sales and executive acumen.
About Lock and Code
Every two weeks, Lock and Code serves up the latest cybersecurity headlines, and digs deep into some of the industry's most vexing topics. From deep state to deep fakes, they separate cybersecurity myth from fact. Lock and Code is a MalwareBytes podcast.
At Malwarebytes, they believe that when you're free from threats, you're free to thrive. It all started with one person who needed help with a malware infection, and a community coming together to find solutions. In that moment in time a product was born for all people, with a mission to rid the world of malware.
Their product has since grown and evolved. From removing malware, to protecting devices, to ever-changing prevention.
Now they're doing so much more than just malware remediation. They've forged ahead into the world of cyber protection, privacy, and beyond.