GroupSense CEO and chief ransomware negotiator Kurtis Minder was featured on the Hacking Humans podcast. During the episode, Kurtis speaks with host Dan Bittner about how legislation leaves small businesses out of the discussion of ransomware response.
During the episode, Kurtis discusses the importance of small businesses in our national economy. If and when these businesses are hit, it's a serious danger to our national security and our critical infrastructure.
During the episode, Kurtis and the host also discuss:
Hope for the future partnership of government agencies and small businesses
The groundwork that CISA (Critical Infrastructure Cybersecurity Agency) has laid for ransomware prevention
Legislation changes that might help small businesses
Listen to the full episode here or on your favorite podcast player.
About Malicious Life Podcast
Join Dave Bittner and Joe Carrigan each week as they look behind the social engineering scams, phishing schemes, and criminal exploits that are making headlines and taking a heavy toll on organizations around the world.
About Kurtis Minder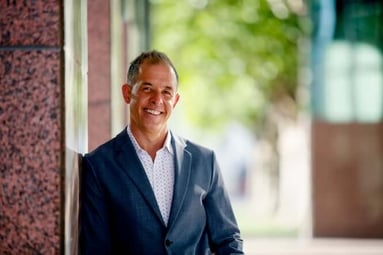 Kurtis Minder is the CEO and co-founder of GroupSense, a leading provider in Digital Risk solutions. Kurtis built a robust cyber reconnaissance operation protecting some of the largest enterprises and government organizations.
Kurtis has been the lead negotiator at GroupSense for ransomware response cases. He has successfully navigated and negotiated some of the largest ransomware, breach, and data extortion cases world-wide.
With over 20 years in the information security industry, Kurtis brings a unique blend of technical, sales and executive acumen.