GroupSense CEO and chief ransomware negotiator Kurtis Minder was featured on the Malicious Life podcast. During the episode, Kurtis speaks with host Ran Levi about the ransomware negotiation process and how GroupSense's negotiation practice was formed over the past several years.
Kurtis lays out the benefits of acting as a third party in negotiations. As a third party, GroupSense ransomware negotiators can treat the threat actor carefully, removing emotion from the process and ensuring that the victim organization can come away from the transaction without too much data or monetary loss. To better understand the do's and dont's of ransomware negotiation, download our infographic here.
During the episode, Kurtis and the host also discuss:
Challenges during negotiations
Stories from the field
What makes ransomware negotiations unique
Listen to the full episode below.
About Malicious Life Podcast
Malicious Life by Cybereason exposes the human and financial powers operating under the surface that make cybercrime what it is today.
Malicious Life explores the people and the stories behind the cybersecurity industry and its evolution.

Host Ran Levi interviews hackers and industry experts, discussing the hacking culture of the 1970s and 80s, the subsequent rise of viruses in the 1990s and today's advanced cyber threats.

Ran discusses spam, and how it transformed cybercrime from a small-time, opportunistic crime – to a bonafide business model. He'll talk about botnets, DDoS attacks, and hacktivists – and finally, about the latest headline-grabbing cyber-threat: ransomware.
About Kurtis Minder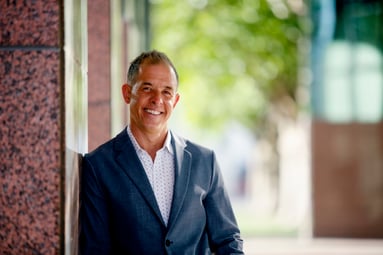 Kurtis Minder is the CEO and co-founder of GroupSense, a leading provider in Digital Risk solutions. Kurtis built a robust cyber reconnaissance operation protecting some of the largest enterprises and government organizations.
Kurtis has been the lead negotiator at GroupSense for ransomware response cases. He has successfully navigated and negotiated some of the largest ransomware, breach, and data extortion cases world-wide.
With over 20 years in the information security industry, Kurtis brings a unique blend of technical, sales and executive acumen.