Join our partner NTT Data Services for their upcoming webinar panel, "The Evolving Threat of Ransomware," this March 29. GroupSense CEO Kurtis Minder will join industry experts to talk about the rapidly changing world of ransomware threats. The panelists will dissect modern ransomware attacks that jeopardize businesses across various sectors. Register here to save your spot.

Discover how a new generation of cybercriminals and their ransomware-as-a-service schemes are putting SME/SMBs in the crosshairs, launching the effectiveness and volume of ransomware to unprecedented heights. Learn how these cunning operators exploit the primal fears of data loss and exposure to create a sense of urgency, driving their victims to act impulsively.

Ransomware operators prey on the fear of data loss which sparks emotions that drive their targets to react right away. The fear of embarrassment and their sensitive data being exposed to the world increases the stakes of every ransomware attack.

Know the panelists:
Haroon Malik: Director – NTT Data
Kurtis Minder: CEO - GroupSense
Morgan Wright: Chief Security Advisor - SentinelOne
Brian Stockbrugger: Sr. Cloud Security Architect - Microsoft
Mike Landeck: Director of Security Services - NTT DATA Services
Salvatore Perlangeli: Heart of Threat Defense Practice - NTT DATA Italia
About NTT Data Services
NTT DATA is one of the world's largest digital consulting and IT service companies. We are ranked as one of the world's most valuable brands, listed in the top 10 global business and IT services companies, and recognized as a leading global data services company.
About Kurtis Minder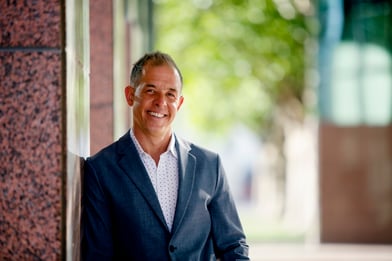 Kurtis Minder is the CEO and co-founder of GroupSense, a leading provider of digital risk solutions. Kurtis built a robust cyber reconnaissance operation protecting some of the largest enterprises and government organizations.

Kurtis has been the lead negotiator at GroupSense for ransomware response cases. He has successfully navigated and negotiated some of the largest ransomware, breach, and data extortion cases worldwide.

With over 20 years in the information security industry, Kurtis brings a unique blend of technical, sales, and executive acumen.