In a recent article published in SC Magazine, author Jon Gold explores why the size of a cyber criminal organization is a key factor in determining its success. Gold cites GroupSense CEO Kurtis Minder, who believes that the larger the organization, the more successful it will be due to its ability to specialize and delegate tasks.
Kurtis explains that in larger criminal organizations, there is a clear division of labor and specialization, which allows them to focus on their core competencies. This makes it easier for them to scale their operations, and as a result, they are able to carry out more sophisticated attacks.
Additionally, larger organizations can afford to invest in the necessary infrastructure and tools needed to conduct cyber attacks at a higher level. Kurtis notes that "the larger the group, the more likely they are to have a command and control infrastructure in place, the more likely they are to have access to high-end exploits, and the more likely they are to be able to scale their attacks."
However, larger organizations also face unique challenges. As Gold explains, they may struggle with communication and coordination, and may be more susceptible to internal conflicts and power struggles. Furthermore, they may be more visible to law enforcement agencies, making it more difficult to operate undetected.
Overall, Gold's article highlights the importance of understanding the dynamics of cybercriminal organizations in order to combat their activities effectively. By recognizing the advantages and challenges faced by these groups, cybersecurity professionals can develop more effective strategies to protect against cyber attacks. Read the full article here.
About Kurtis Minder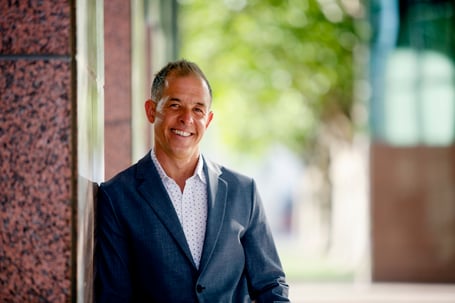 Kurtis Minder is the CEO and co-founder of GroupSense, a leading provider in Digital Risk solutions. Kurtis built a robust cyber reconnaissance operation protecting some of the largest enterprises and government organizations.
Kurtis has been the lead negotiator at GroupSense for ransomware response cases. He has successfully navigated and negotiated some of the largest ransomware, breach, and data extortion cases world-wide.
With over 20 years in the information security industry, Kurtis brings a unique blend of technical, sales and executive acumen.