This week, GroupSense CEO Kurtis Minder was featured in Help Net Security's video series. In the video, Kurtis reviews the proposed changes to the US national cybersecurity strategy. In the forthcoming strategy, President Biden recommends a more offensive cybersecurity posture, stating that the US will proactively attack threat actors. Kurtis believes that these changes, while "exciting", are not as effective as a defensive cybersecurity strategy. Watch the full video and check out the article here.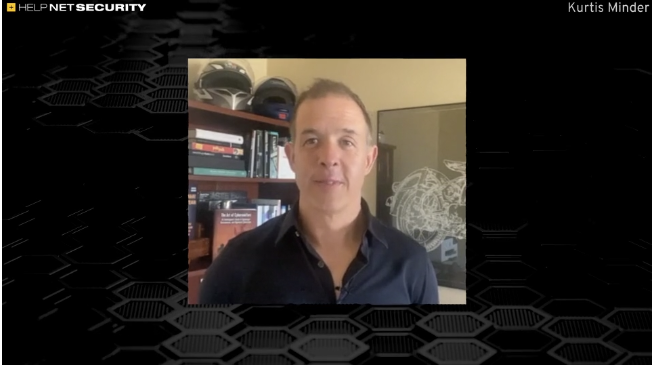 About Help Net Security
Help Net Security is an independent site, focusing on information security since 1998.
They don't cater just to people searching for breaking news. They explore a wide range of content and tackle technical security challenges, management issues and other concerns of importance to people working in every department of an organization.
Many of their contributors are industry leaders, renowned for their management, technical and hands-on experience, which ensures that their readers receive the most seasoned advice.
About GroupSense
Unlike generic cyber-intelligence vendors, GroupSense uses a combination of automated and human reconnaissance to create finished intelligence that is tailored to each customer's digital risk footprint.
This enables customers to immediately use GroupSense's intelligence to reduce risk, without requiring any additional processing or management by overstretched security and fraud-prevention teams.
GroupSense is based in Arlington, VA., with a growing customer base that includes large enterprises, state and municipal governments, law enforcement agencies, and more.