Kurtis Minder, GroupSense CEO and cofounder, sat down with Joe Meadows, Partner at Gordon & Rees, and talked about seven tips for negotiating with hackers (or anyone for that matter!). Here are a few highlights of that conversation:
1. Be Kind
Confrontation is pointless in negotiations. Not only does it cloud thinking, but it raises defensiveness on the other side, which can end any hope of a resolution. The same is true with a neutral, poker-face style of communication. It comes across as unnatural, putting the other side on guard that something might not be right. So, be kind. Or, at least appear that way, and if things go sideways, take a break or resume another day.
2. Do Your Homework
Making moves in negotiations requires understanding the options: best case, worst case, and everything in between. And the side with more options—or perceived to have more—often has the power. Before negotiations, figure this out through research and analysis. View the options and pressure points from the other side as well. Knowing those, counter arguments and ways to exploit pressure can be developed, and "walk-away" points can be clearly defined.
3. Solicit Information
Making moves in negotiations also requires obtaining information from the other side. Two classic (but still effective) ways to do this are (1) through silence (listen more than talk)—leading the other side to communicate to end the discomfort—and (2) open-ended questions (use the "5Ws 1H" approach)—inviting the other side into a dialogue that you control.
These tips will help cyber-security experts in ransomware negotiations with hackers. But they apply universally to any negotiation in business, legal, or even personal affairs.
Find the full post with all their tips on the Gordon & Rees website >
---
About Joe Meadows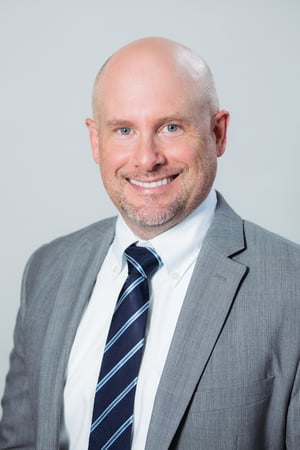 Joe Meadows is a Partner at Gordon & Rees. He is an experienced trial attorney, focusing on business disputes, internet defamation, and cyber-attack/privacy matters.

Mr. Meadows has tried cases before judges and juries, arbitrated commercial disputes, and argued trial and appellate matters in federal and state courts. He is known for his hard work and creativity in litigation, as well as dedication to pro bono matters. His diverse client base has included defense contractors, healthcare companies, start-up ventures, technology companies, manufacturers, restaurants, bloggers, a radio station, political figures, and high-profile and high-net-worth individuals.

Mr. Meadows founded internet defamation practice areas at his prior firms. He networks with digital forensics investigators and public relations crisis experts. He presents CLE programs on defamation and has been featured as a defamation litigator in articles and on radio shows.

Mr. Meadows started his legal career in 1998 as a Trial Attorney with the Department of Justice, Tax Division where he received the Tax Division's Outstanding Attorney Award in 2000. He has been in private practice since 2003. He earned his law degrees from West Virginia University College of Law and Georgetown University Law Center, and his undergraduate degree from Wake Forest University. He also has passed the North Carolina CPA exam.
---
About Gordon Rees Scully Mansukhani, LLP
As the only law firm with offices and attorneys in all 50 states, we deliver maximum value to our clients by combining the resources of a full-service national firm with the local knowledge of a regional firm. Featuring more than 1,000 lawyers nationwide, we provide comprehensive litigation and business transactions services to public and private companies ranging from start-ups to Fortune 500 corporations.

Founded in 1974, Gordon & Rees is recognized among the fastest growing and largest law firms in the country. An Am Law 100 firm, Gordon & Rees is currently ranked among the 25 largest law firms in the U.S., top 25 law firms for women attorneys, and the top 45 firms for diversity among the AmLaw 200.
Visit Gordon Rees Scully Mansukhani, LLP at www.grsm.com