Join Kurtis Minder, GroupSense CEO, on Thursday, April 7, 2022 from 5:00 PM - 6:00 PM CT for Innovate Springfield.
Innovate Springfield is a catalyst for creating a collaborative space and community where ideas ignite, businesses incubate, and social changemakers and entrepreneurs innovate. Innovate Springfield is Springfield, Illinois' first and only university-led social innovation and business incubator. On August 1, 2018, Innovate Springfield became a part of the University of Illinois Springfield. Innovate Springfield is a unit of the Center for State Policy and Leadership.
Dialogue with GroupSense's Founder, Kurtis Minder:
In this presentation, Kurtis Minder, CEO and co-founder at GroupSense will share his startup lessons learned in a collaborative dialogue.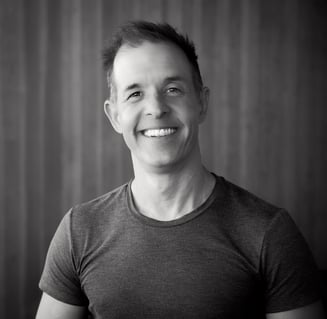 A little about the presenter...
Kurtis Minder is the CEO and co-founder of GroupSense, a leading provider in Digital Risk solutions. Kurtis built a robust cyber reconnaissance operation protecting some of the largest enterprises and government organizations.

Kurtis has been the lead negotiator at GroupSense for ransomware response cases. He has successfully navigated and negotiated some of the largest ransomware, breach, and data extortion cases world-wide.

With over 20 years in the information security industry, Kurtis brings a unique blend of technical, sales and executive acumen.
Innovate Springfield is a virtual event.
---
Past Events:
Past events at Innovate Springfield with GroupSense include "Ransomware and Cybersecurity Discussion: talk with a ransomware responder and negotiator."
On December 9th, Kurtis discussed how he became involved in ransomware negotiation, as well as what the ransomware epidemic is all about. He explained lessons learned in the trenches of cyber response, and how businesses can protect themselves and avoid becoming a victim.
To learn more about Innovate Springfield, visit: https://www.innovatespringfield.org/