Contrary to popular belief, a new report out of the UK shows that cyber insurers don't drive up the cost of ransom payments. The report by RUSI states that cyber insurance is not fueling the ransomware epidemic or instilling any ransom discipline.
GroupSense CEO Kurtis Minder was featured in SC Magazine commenting on the results of the report and giving his thoughts on the matter. "My observation is that the prevalence of cyber insurance has helped with prevention measures in the industry," said Minder. "Insurers require more stringent controls and are validating them. I don't think the insurers are driving up ransom behavior."
The SC Mag article covers that cyber insurance raises the minimum cyber standards for covered organizations, making them more resilient to what Kurtis believes are completely preventable ransomware attacks. The article also covers that insurers should look to expert ransomware response firms for their client's negotiations, requiring evidence of strategies and outcomes.
In the UK and other countries, it's important for victim organizations to report incidents as required by their insurers and local laws and regulations. For the full article, visit SC Magazine here.
If your organization is looking for more information on experienced ransomware negotiation services, download our datasheet here or visit our Ransomware Negotiation page.
---
About Kurtis Minder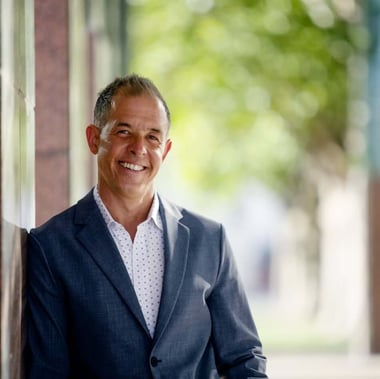 Kurtis Minder is the CEO and co-founder of GroupSense, a leading provider of digital risk solutions. Kurtis built a robust cyber reconnaissance operation protecting some of the largest enterprises and government organizations.

Kurtis has been the lead negotiator at GroupSense for ransomware response cases. He has successfully navigated and negotiated some of the largest ransomware, breach, and data extortion cases worldwide.

With over 20 years in the information security industry, Kurtis brings a unique blend of technical, sales, and executive acumen.